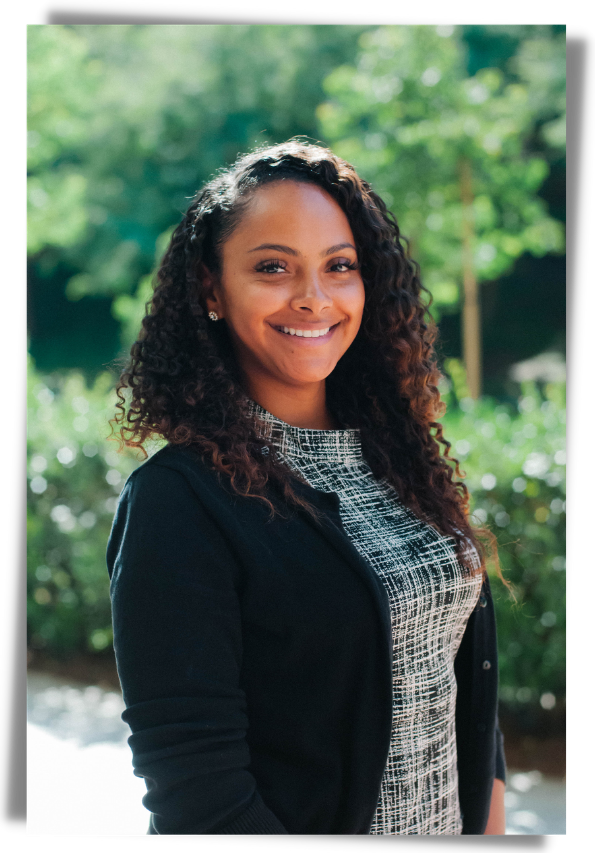 Hi, I am Yasmine! I am a recent graduate of Milwaukee Area Technical College's Interior Design Program. Since March 2020 I have been working as a Design Assistant for a small residential design studio here in Milwaukee, WI. My hands-on experience and training coupled with the knowledge base I have amassed during my education at Milwaukee Area Technical College has prepared me to make a solid contribution in the interior design field. Furthermore, my organizational, time management, communication, and leadership abilities position me ready to thrive in this challenging career.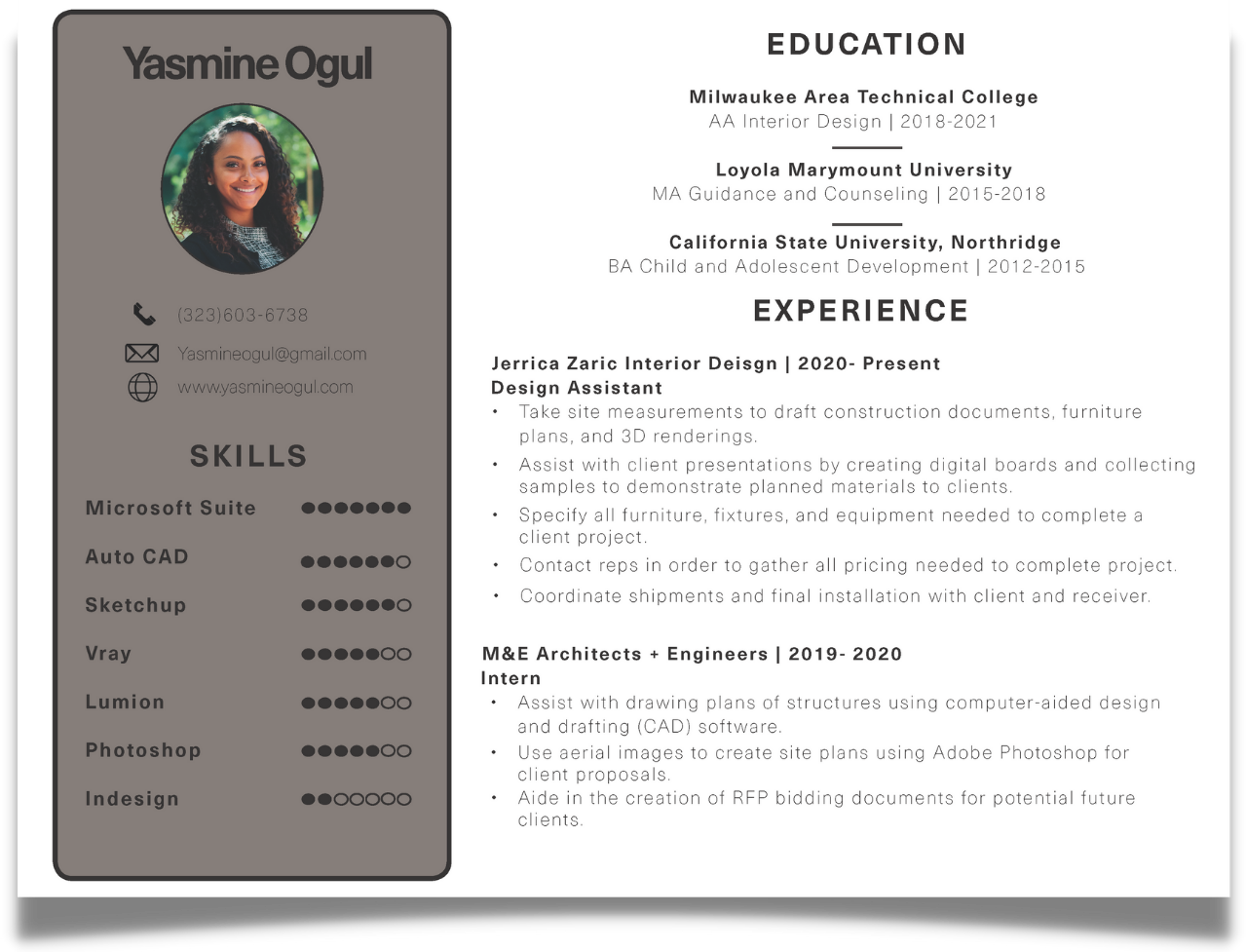 Yasmine is the Swiss Army knife of our team. She is open to learning, asks pertinent questions, and is quick to pick up the phone to resolve issues efficiently. Even though she is newer to the industry, she has a great balance of superb design skills, and attentiveness to the complications of implementation phases. 
-Jerrica 
Principal of Jerrica Zaric Interior Design
Yasmine did an excellent job executing the plans for our company's commercial development. Her design skills were professional providing us with photo realistic renderings of our building that were hard to imagine prior to her creating these images. She was open to feedback and asked questions which helped improve the project tremendously. I would highly recommend her services!
-Mohammed
Broker of Rightly Guided Real Estate